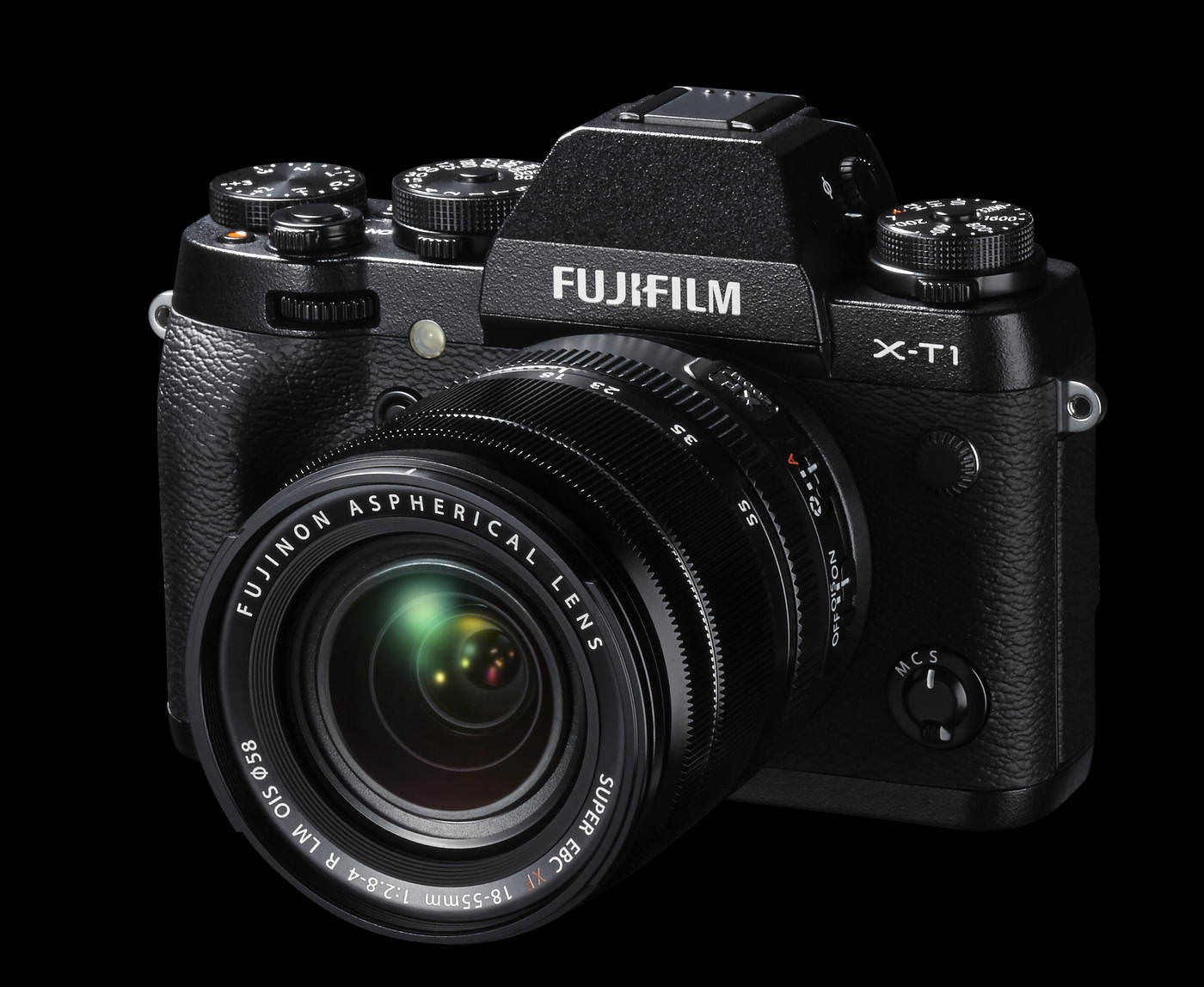 January 20, 2014 on its 80th anniversary of the Japanese company Fujifilm has announced the imminent announcement of a new mirrorless camera which will take place on January 28. Covered with a gloom mystery gradually acquires new information, the network appeared the first photos and some characteristics of the new product.
New unit will have a 16-megapixel X-Trans II APS-C format sensor and bayonet X. Robust camera housing will be protected from moisture, dust and other external factors. Electronic viewfinder technology with OLED will have excellent resolution of 2.36 megapixels. It will allow to see the smallest details to shoot the scene and will eliminate the defective pictures when shooting.
Fujifilm X-T1 will be able to boast impressive performance and the lack of any lag. Time to turn on the camera takes about 0.5 seconds. Delay after pressing the shutter until the shutter is only 0.05 seconds. The coolest thing in a novelty - is the speed of the autofocus. Autofocus for 0.08 sec for cameras of this class - a real achievement. The serial shooting speed of 8 frames / sec.
The set of ergonomic buttons and disks will enable quick change of shooting settings: exposure, shutter speed, aperture, ISO speed and so on. The device will carry Wi-Fi module on board to communicate with the computer and smartphones.
The price of Fujifilm X-T1, is likely to be from 1300 to 1800 dollars. The quality of images and usability will be at a high level, so that ss why it will cost a lot of money. The camera can use any X-series lenses. For example, all-weather and useful usefull XF 18-135 mm :)
Update:
Recommended retail price: 55K Rubles.
They promise to start selling all-weather Fujinon XF 18-135 lens in June 2014.
They declare the camera has the fastest autofocus in the World!
Eliminating moire and color distortion without an optical low-pass filter using proprietary technology!
Compatible lenses and their release schedules: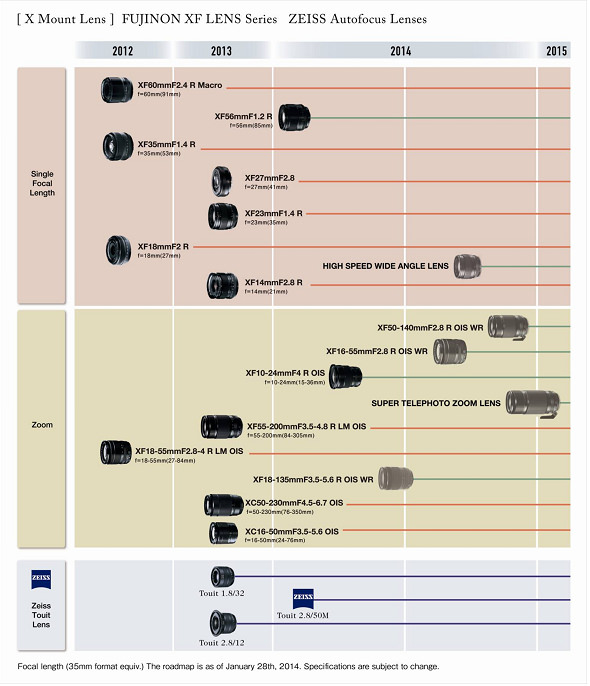 6078 views 9 comments
1 like